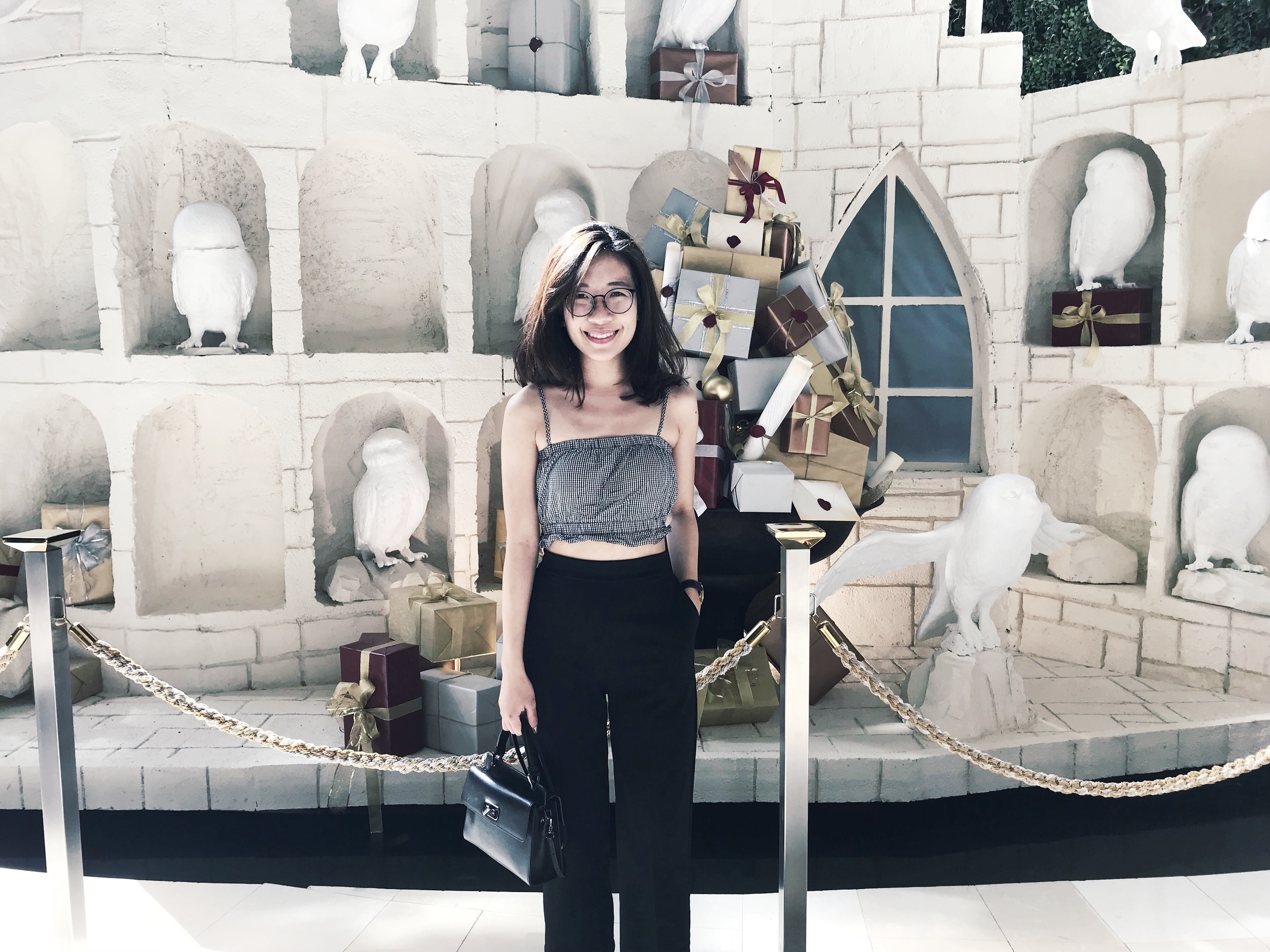 October was a crazy one. Traveling from Hunan to Beijing back to Kuala Lumpur then Singapore to Penang and back to Hunan in just barely 2 weeks wasn't a joke. Even girl boss was mentally exhausted. If you read my recent post on Haemin Sunim, you would have guessed that October was one of the most fulfilling yet stressful month in 2017. Just because everything was so overwhelming, I had to take a step back to focus on self-realization, self-appreciation and self-awareness. I became more conscious with my internal feelings and begun to take control over my thoughts on the surrounding. It was the month where I put all attention on 'ME' (which seldom happens) and gave my mind a well-deserved rehab.
p.s. Finally updated Instagram and posted my 1st Instagram Stories. ikr.
Highlight: 张学友's concert. I cannot comprehend how much excitement was in me when he started singing 她来听我的演唱会. Yelled from the bottom of my lungs throughout the concert, especially when this guy whipped out a ring from his right pocket to propose to his partner (shown on the screen). She didn't look too happy though. lmao.
"If people are doubting how far you'll go, go so far that you can't even hear them anymore" - anonymous -
I have never had so much self-doubt in myself for the past 11 months. Reflected on the things that did not work out and felt underwhelmed by everything that was orbiting my universe. I know it is normal for anyone to lose track once in a while. I was barely functioning. Got drunk (several times dammm it), didn't sleep well for weeks and started feeling stressful over everything. From losing an eraser to breaking a finger nail.
G I R L T U R N E D T W E N T Y F I V E
December was magical.
Checked off two items off my bucket list:
1. Be in Hong Kong during the Christmas month.
2. Visit Khao Yai (Sunflower Farm) in Northern Bangkok.

After losing chills for over a month, I regained mental strength. Just before signing off my final business trip of 2017, it snowed. Experienced my first ever snow with 'Autumn Leaves' playing in the background because what's better than having identity crisis. The name I have in mind for my future dog pet is 'cat'. Now you know. Went on a short trip to Bangkok and got tattooed. Temporary but it made me realized how badly I want a tattoo on my arm! Also, I met someone special :)
p/s. This post was drafted just to prove that I'm still alive.