"Underneath the uniform is a woman with a sexy heart"
Since moving into my mid-20s, I've grown to learn the art of not showing too much skin yet still flaunting the sexy silhouette of a woman. To wear clothing that flatters my body type and unleashes the bad ass self that I've kept under wraps. Recent years was more skinny jeans than mini skirts. Kept the hemline decent as I worked towards my goals and focused on building a character and charisma.
As I continue ticking off items on my To-Achieve-List, I've started to value and appreciate more sultry pieces. Bought a few new items recently with delicate eye-lash lace and luxurious organza. Therefore, this mesh top was a no-brainer.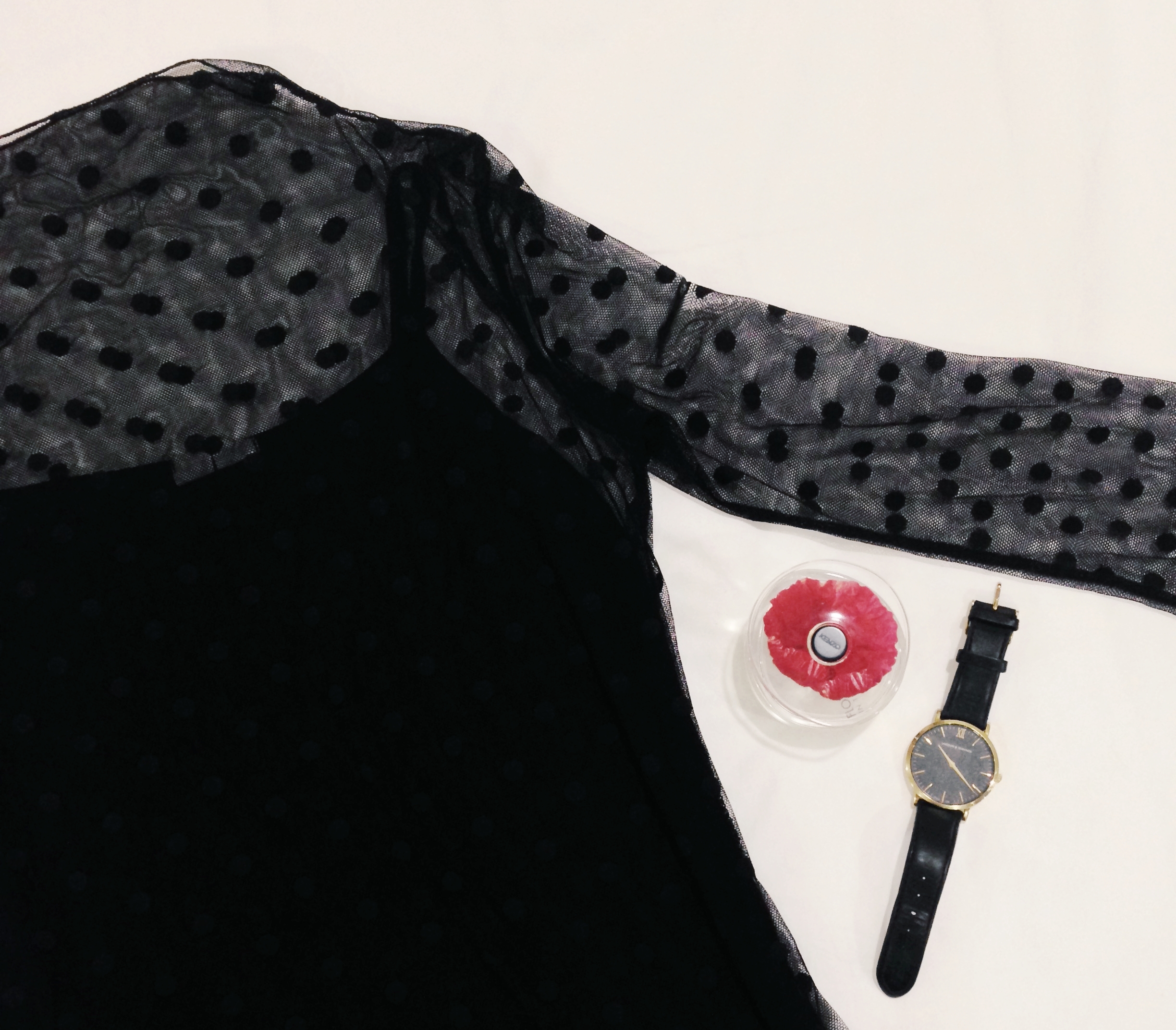 "LESS PLUNGING NECKLINE, MORE SEXY ATTITUDE."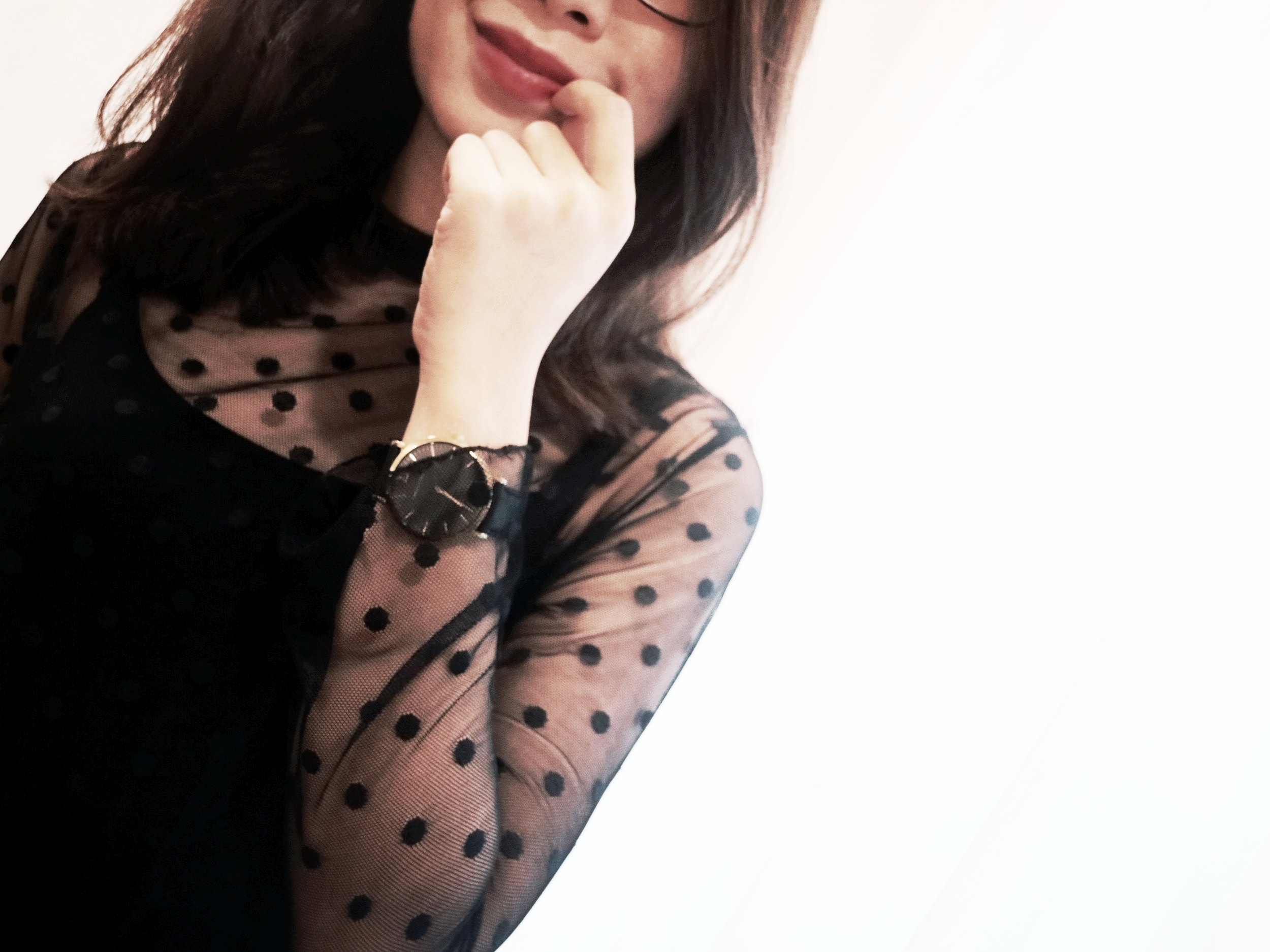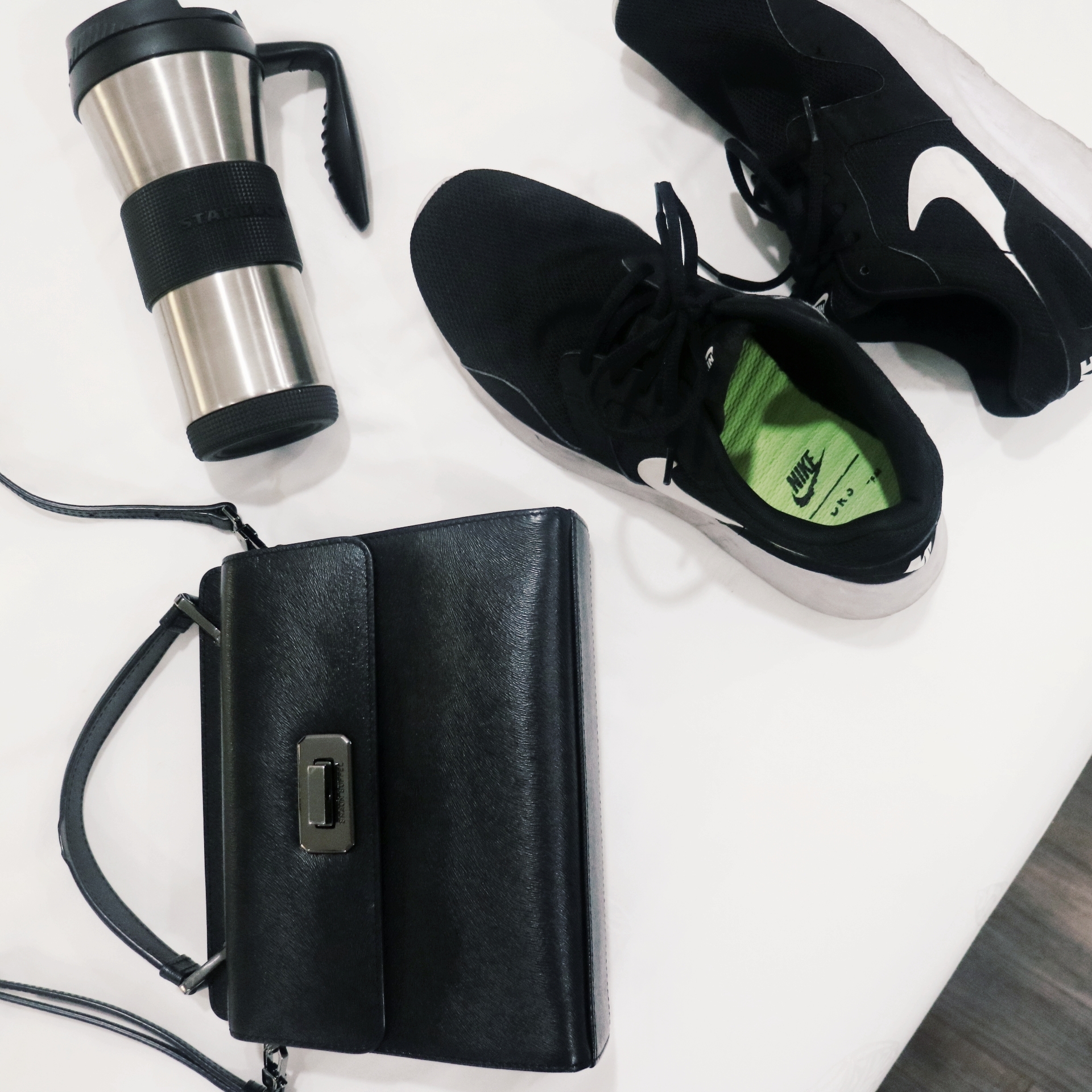 Paired it with my trusted Uniqlo Ultra Stretch Jeans, Braun Buffel Ris Bag and Nike to keep this casual and functional for the day. Perfect for running errands and bumping into ex-es.
Mesh can be intimidating. However if styled the right way, it can look modern and demure. This Pokka Dot Mesh Top from Collin Street is so soft and lightweight I could take it with me on all business trips and it doesn't even need ironing. Hassle free! Even though it is available in one size only, both mesh layer and the inner singlet that it came with is so stretchable anyone ranging from size S - L could definitely pull this off. In fact I think this would look way sexier on a curvier woman. The versatility of this top could easily be on the top of my list. Wear it with a flouncy skirt, slingback pumps, curly hair and you are all set. For days when we couldn't be bothered to dress up, put on some denim shorts and black converse for an effortless too-cool-for-school look.
Do checkout Collin Street for stylish pieces at a reasonable price.
Alright it's time to head out the door. Catch up soon!!