. VEGETARIAN AND VEGAN FRIENDLY .
Opening Hours . 07:00 - 20:00
Location . Gili Trawangan
Bottom Left : Buddha Bowl
Red rice. Leafy Green. Tamari marinated tofu. Avocado. Cucumber
Red Cabbage. Satay sauce. Hummus. Sesame seeds. Coriander. Pickles.
IDR 56,000 [approx US$4.5]
Top Right : Pulled P*rk Sandwhich
Jackfruit in homemade bbq sauce. Avocado. Lettuce. Caramelized onion.
Tomato. Raw coconut aioli. Served with sweet potato fries & satay sauce.
IDR 65,000 [approx US$5.0]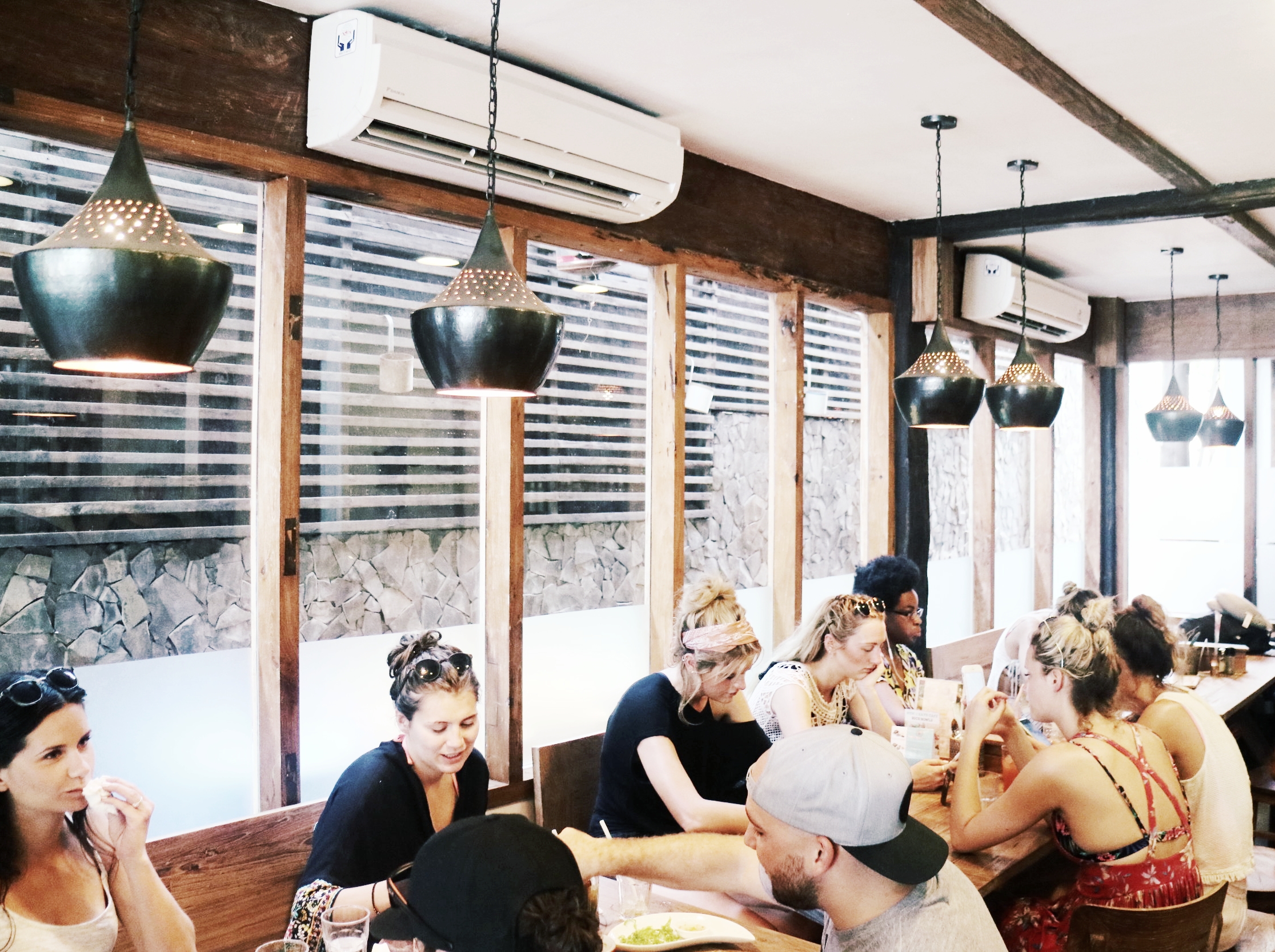 Opening Hours . 07:00 - 19:30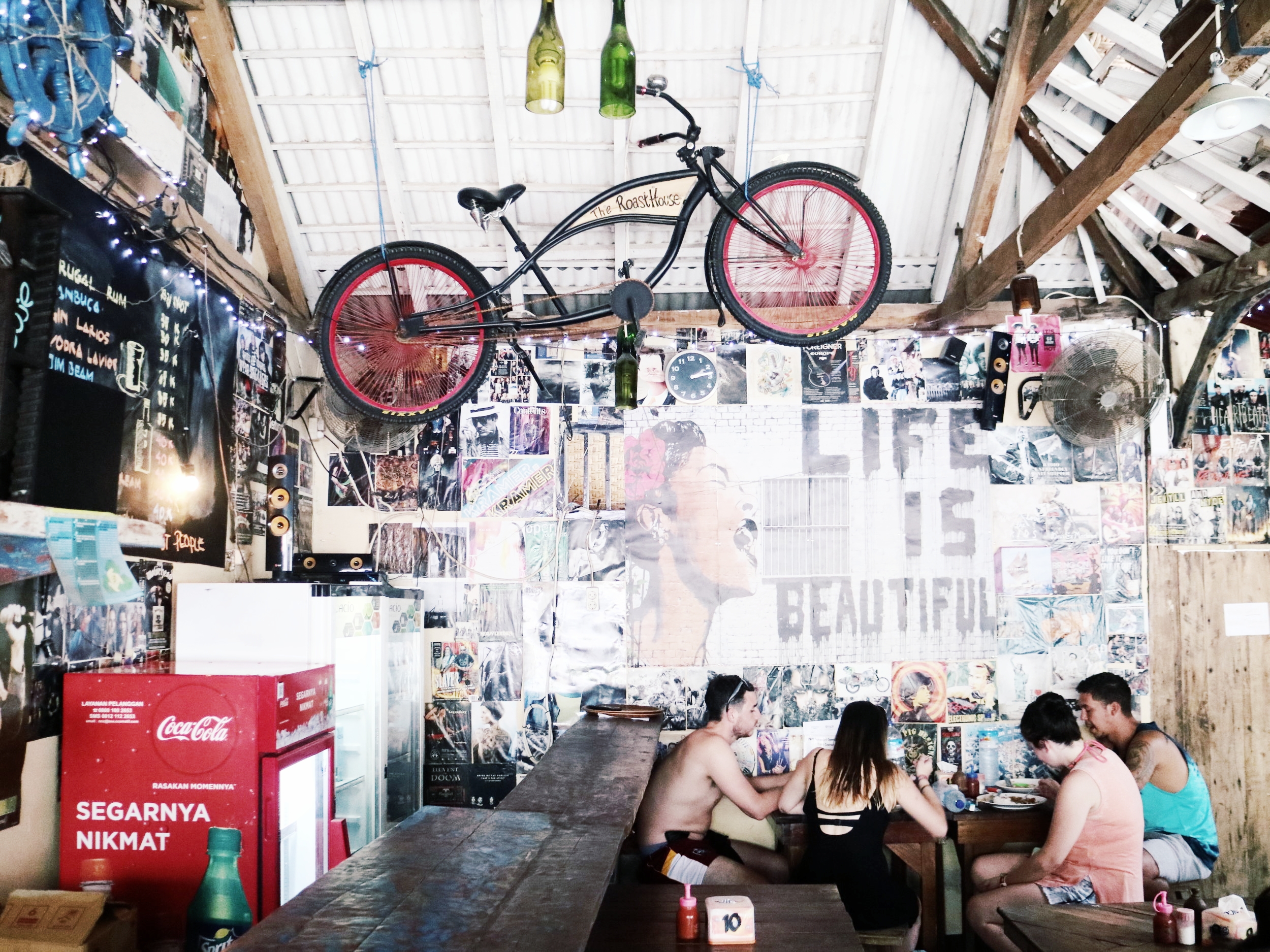 Opening Hours . 10:30 - 23:30
Top Left . 1/2 Roast Chicken (Non-Vegetarian)*
IDR 85,000 [US$6.5]
Bottom . Cheese Nachos
IDR 40,000 [US$ 3.0]
Top Right . Vegetarian Fallafel
IDR 45,000 [US$3.5]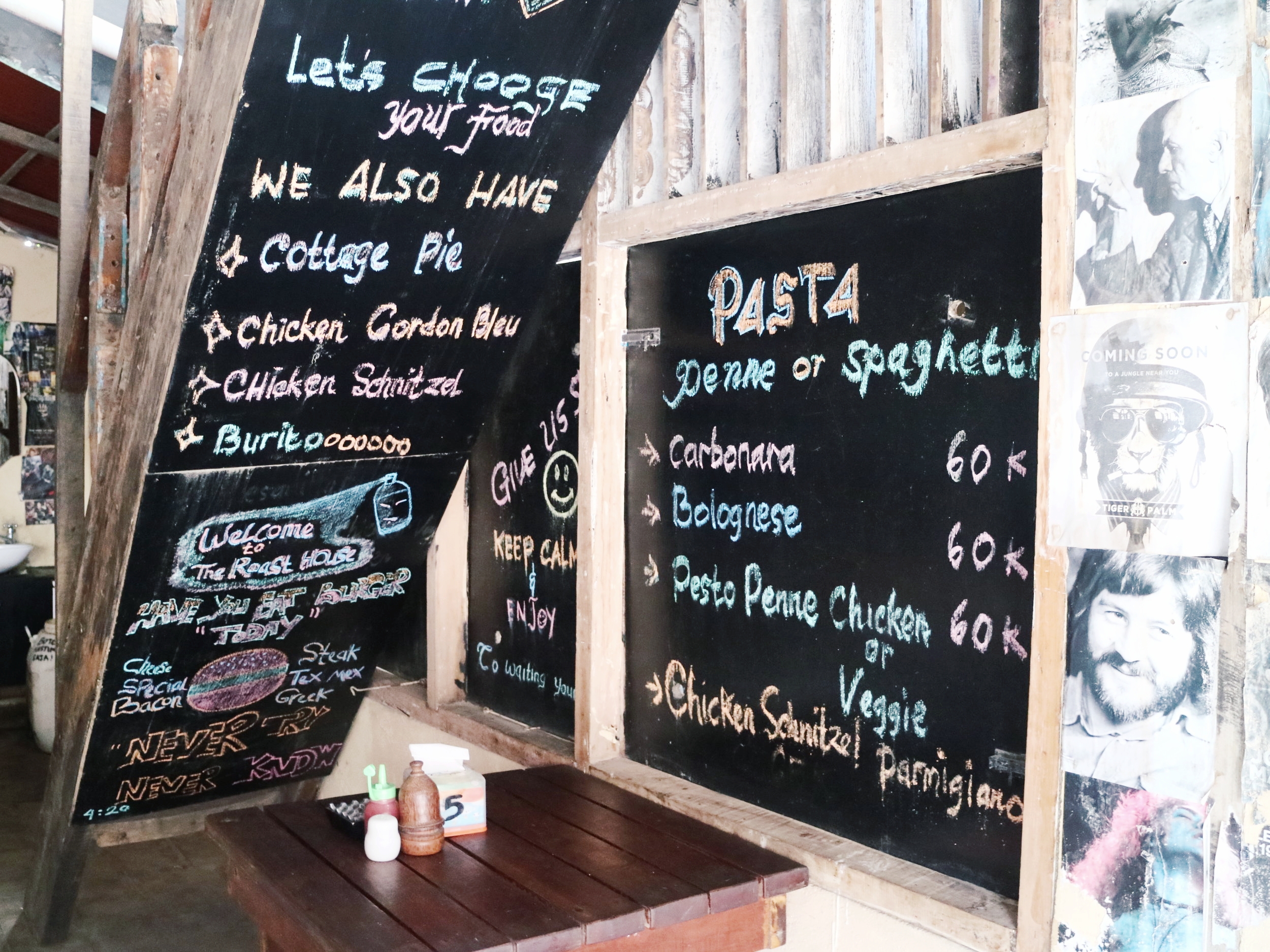 GUILTLESS GUILTY PLEASURE
Disclaimer: There is more to this which isn't shared here because we pretty much devoured everything once served, no pictures taken! We had cocktails every night and even tried White Sangria which was something different. I've tasted the best Vegetarian Briyani and mysteryman loved the Beef Rendang. He hasn't stop mentioning it ever since! That particular meal was IDR450,000 [US$35]. No doubt somewhere we strongly recommend for good food and hippie ambiance. We had pizza and beer on the first night therefore we can attest that pizza places on Gili Island do serve averagely good pizzas.