This post provides a few tips on how NOT to lug your entire beauty stash whilst travelling.
I've once brought 3 tubes of 150 ml clay masks with me on a week-long trip. Been there, done that. Since watching out on what I use and how much I need day-to-day, I've picked up a few tips on how pack more responsibly. It's was also the moment of truth I realized that size does matter.
The number one mistake I made was to try out new skincare when I'm away. Constantly dealing with skin mishap and load of regrets. we all want to look snazzy on our trip away. Keep it safe and stick to what you know works best.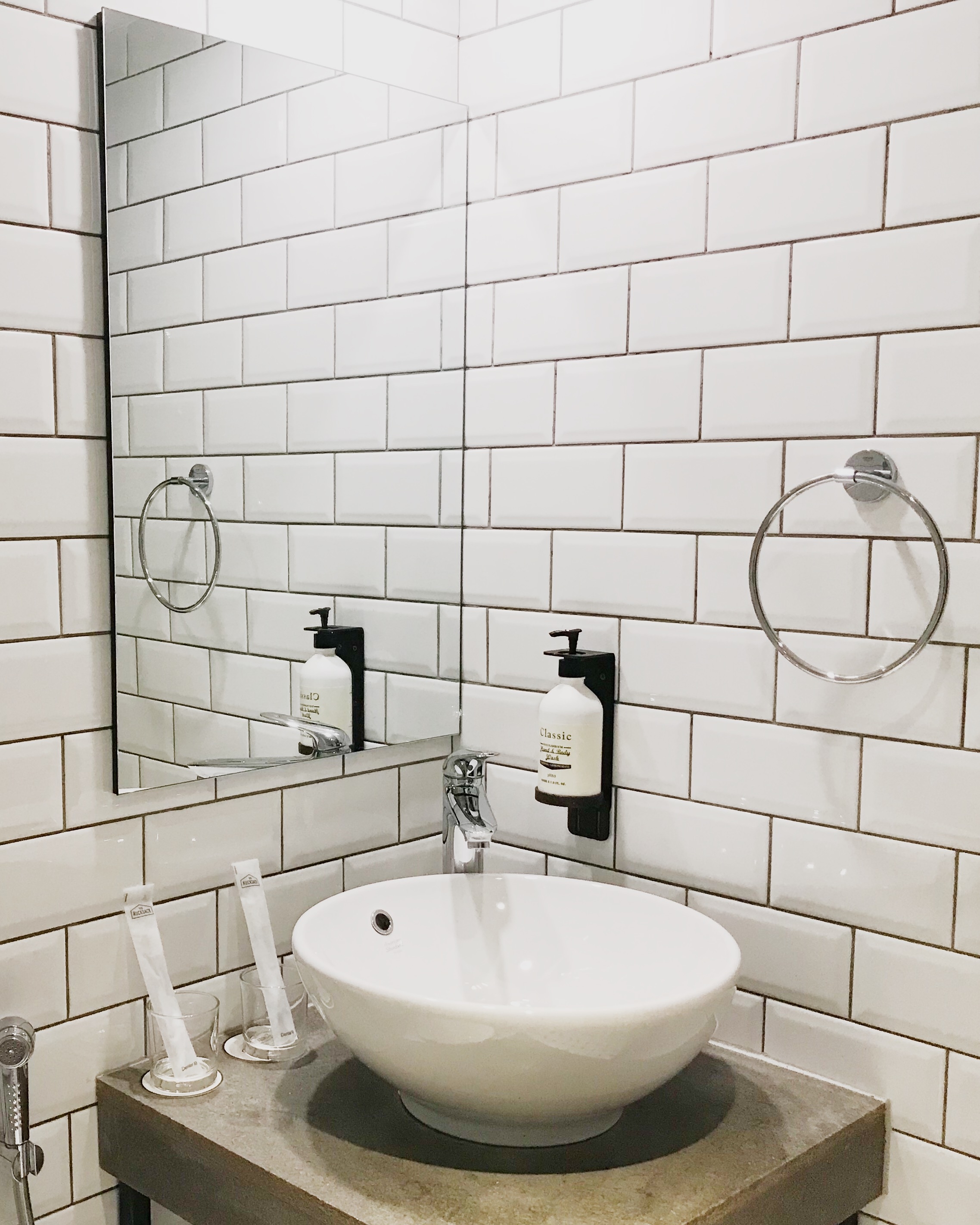 Find out if basic hygiene NECESSITIES are provided at the other end. shampoo & conditioner, toothbrush, toothpaste, mouthwash etc (or BODY LOTION even) I've stayed at hotel that gave me just a bar of soap. helpful.
Travel miniatures are great! however, they do take up space and most often un-finished by the end of the trip. For shorter trips, get sachet samples of your FAVORITE product because they are designed for one or two uses. Another tip would be to use decanters that stacks up and locks together to avoid fussing around getting confused between face cleanser and shaving cream.
04 Pick the beauty bag wisely
You'd understand how it feels when your favorite face powder shattered, and you sobbed on the bathroom floor in your floral undie. Beauty bag gives your products extra protection and 'the perfect size' tugs everything ever so nicely, reducing risk of anything breaking. Most of all, holds you back from over-packing.
Take only one of each with you, primer, foundation, blusher...the list goes on and on but do try to stick with just one in every category. I'm pretty low maintenance when it comes to this subject, however, I do bring an extra lip product for insurance. Just in case my clumsy-ass decides to leave it at the dinner table underneath used napkins.
These are 5 simple tips that I've learned along the way. I now use everything in my beauty bag except for my tweezers. Currently feeling sluggish and bloated and sluggish, wait did I just repeat myself, damn pms. I shall go put on a mask and snack on some Maltesers whilst I'm at it. Don't forget ladies, it's about having fun and bringing what we need. x